Dr Stephen Cole
Obstetrician & Specialist in Maternal-Fetal Medicine
MBBS, FRANZCOG, CMFM, DDU
---
About Me
I am an obstetrician practicing in Melbourne, Victoria. In addition to standard obstetric training, I also have further specialist training, qualifications and experience in caring for women with the highest risk and most complex pregnancies.
So whether you are anticipating a straightforward pregnancy or come into your pregnancy with concerns about important risks, I am able to provide the expert, personalised care you require.
Find out more
Your First Visit
Your first visit is a very important visit for your pregnancy. It is ideal though not essential that both you and your partner attend this visit.
During this visit we will discuss your health and your pregnancy in depth, I will be able to answer any and all questions or concerns, what to expect and how to be the most prepared and ready for the amazing journey ahead.
How can I help you?
Let's discuss your pregnancy.
---
If you have any questions or enquiries please feel free to contact us on the following details provided below or alternatively you can complete our online enquiry form also located below and we will get back to you as soon as possible...
---
Are you looking for the Best Obstetrician in Melbourne? Read Through These Tips for Finding a Doctor Who Practices Obstetrics
If you're thinking of becoming pregnant or have just found out you're expecting, one of the first things on your to-do list should be finding the best obstetrician in Melbourne to care for you and your baby. If you already see a doctor who practices obstetrics, you may want to ask him or her to provide care during your pregnancy as well. However, if you need to find an obstetrician, there are several ways to go about it. You might ask friends or family members for recommendations, or you might ask your family doctor or another of your healthcare providers to suggest someone.
Midwives and childbirth educators may also have recommendations regarding who they think is the best obstetrician. Alternatively, you can search the web and explore the websites of different obstetricians. Try focussing on obstetricians who practice in Melbourne, but sometimes looking at websites for other obstetricians may also help you work out what you want. Ultimately the best obstetrician in Melbourne is one that you feel comfortable with.
What Should You Look for to Ensure You Have the Best Melbourne Obstetrician?
What you want in an obstetrician is a personal and emotional choice. To help make up your mind, there are some things you should consider:
Your health history. Do you have any known conditions that make it likely that you might require special care during your pregnancy? If so, you'll want to find a doctor who specialises in high-risk obstetrics in Melbourne. It's best to ensure your doctor has experience caring for patients like you.
The doctor's approach to pregnancy care. You can't predict what kind of interventions your pregnancy and delivery might require, even if your situation (like most) is low risk. Talk to your obstetrician about things such as foetal monitoring, episiotomies, caesarean sections, and anything else you think is important. What are the doctor's feelings about having a doula or other support people (besides him or herself and/or the midwife) present? Is he or she supportive of natural childbirth, if that's what you want?
Your compatibility with the obstetrician. Ask yourself whether you feel comfortable with the doctor, whether he or she listens to your concerns and communicates important information well, and whether he or she seems to truly care about your individual pregnancy.
Where the obstetrician attends births. Ideally, you will be comfortable with the hospital or birthing centre where you'll give birth.
Experience with multiple pregnancies

. Ar

e you expecting twins or more? These types of pregnancies often come with increased risks. Selecting a private obstetrician with experience delivering twins, triplets and beyond can help you with the support and expertise needed to navigate these types of pregnancies.

Ability to manage a high risk pregnancy

. If your pregnancy is complicated or high risk, choosing an obstetrician who has experience managing these risk factors can help to minimise the potential impact of any underlying conditions or risk during pregnancy.

Private or public: Obstetricians operate in public and private hospitals. If you're satisfied with your local public hospital's maternity services, such as The Royal Women's Hospital, this is an option for you. Alternatively, you may wish to have your baby delivered in a private hospital, like Epworth Freemasons or Frances Perry House.
The hospital stay: Whether you choose private or public care will also affect the duration of your hospital stay. For public hospitals, you will spend 1-2 days after a standard delivery, and for private hospitals, you will be expected to stay for around 4-5 days.
Convenience: Where you are located will largely affect your choice in obstetrician. Do you want to be close for consultations and check-ups, or the hospital itself?
Skills and experience: All obstetricians in Australia must be accredited by the Royal Australian and New Zealand College of Obstetricians and Gynaecologists (RANZCOG). It takes 13 years of study to become a member of RANZCOG. There is also ongoing training and professional development that RANZCOG members must meet to maintain their accreditation. Check to see if your chosen obstetrician is currently registered to practice via the Medical Board.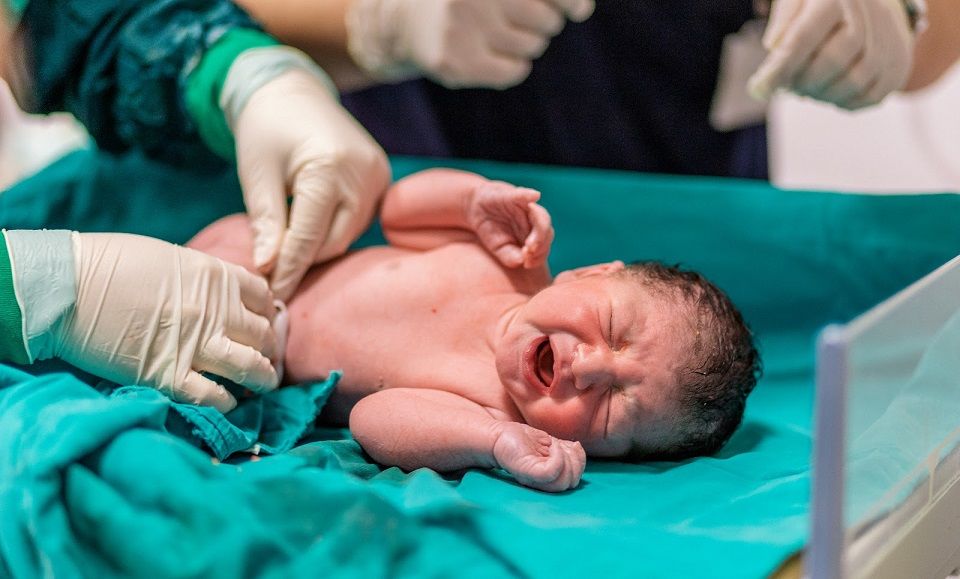 Obstetrician FAQs
When should I see an obstetrician?
Women usually choose to see an obstetrician within the first 10 weeks of pregnancy. But obstetricians can also be seen before the onset of pregnancy for pre-pregnancy care and planning. This also gives you an opportunity to meet with an obstetrician to see if you feel comfortable with them managing your pregnancy.
How do I choose a good obstetrician?
A good obstetrician comes down to many factors, such as their reputation, experience, communication style and methods of care. Most importantly, you want to have confidence in your obstetrician's judgement and advice. After your initial meeting you will hopefully be able to decide whether you think they will be a "good fit" for you. If you don't feel comfortable you may choose to explore other options.
What is the difference between a gynaecologist &
obstetrician
?
While gynecologists specialise in women's reproductive health, they are not specially trained to deliver babies like Obstetricians. Obstetricians specialise in providing care from women before, during and after pregnancy. Obstetricians can also provide fertility treatments to help you fall pregnant.
Obstetricians and gynaecologists both complete the same training, and many doctors practice as both obstetricians and gynaecologists. Some choose to practice solely, or mainly in one area or the other. Obstetricians specialise in providing care during pregnancy, while gynaecologists specialise in managing womens' reproductive health outside of pregnancy including menstrual problems, menopause, prolapse and bladder issues, and pelvic pain.
Choose a Specialist Obstetrician You Can Trust: Dr Stephen Cole
Since 2001, I have been an obstetrician in East Melbourne providing care for women with both low and high-risk pregnancies. As an MFM (Maternal-Fetal Medicine) specialist, I see women with a wide range of pregnancy situations. The odds are that your pregnancy will be low risk and go smoothly; however, should complications arise, you can be confident that I am well equipped to handle even the most high-risk pregnancies and unexpected complications. Private hospitals where I work include Epworth Freemasons, Frances Perry House, Royal Women's Hospital and St. Vincent's Private. I strive to provide woman-centred care, and I am supportive of my patients' choices. Many obstetricians claim to be "high risk" specialists, but only MFM specialists have undergone the training and assessment needed to manage all pregnancies, from the simplest through the most complex. Please contact me with any questions or concerns on (03) 9495 6411 or via my online contact form.